Chimney Cleaning in Hampden County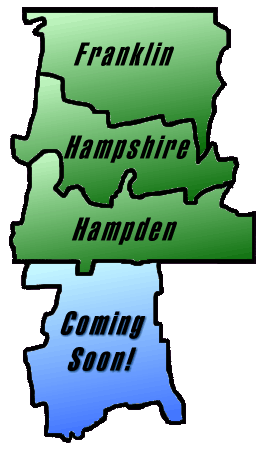 The Superior Chimney Sweep Company provides Hampden County with professional chimney cleaning services. Hampden County is located in Western Massachusetts.
Here is a list of all of the towns we service in Hampden County:
Agawam, MA
Blandford, MA
Chester, MA
Chicopee, MA
East Longmeadow, MA
Granville, MA
Hampden, MA
Holyoke, MA
Longmeadow, MA
Ludlow, MA
Monson, MA
Montgomery, MA
Palmer, MA
Russell, MA
Southwick, MA
Springfield, MA
Tolland, MA
West Springfield, MA
Westfield, MA
Wilbraham, MA

Superior also provides chimney sweeps for Franklin, and Hampshire county. If you need a chimney sweep and you live in our service area, please give us a call.
If you are not sure if you chimney needs a cleaning, schedule a chimney inspection. If we find you do need a chimney sweep, we will just charge you for the cleaning. That's a $55 savings.
An annual chimney inspection provides you with the security of knowing that it will be safe to use your fireplace or wood stove during the winter. Why risk it, when an inspection is quick, inexpensive, and if you do need a cleaning, we typically can do it right there on the spot. A chimney sweep is a quick service. The average chimney cleaning only takes 45 minutes to an hour and a half.
Our chimney sweep technicians take pride in keeping your home looking great. We use clean tarps in our work area along with special Hepa vacuums to keep the air clean as well. After we are finished cleaning your chimney, your home will look just like it did when we arrived for your chimney sweep appointment.
Superior is expanding and we will soon be providing chimney sweep service to Connecticut. Keep an eye out on our site for updates to our service area.
You can click on each county to see which towns are included in the service area.